October 3, 2023 – John Raynar interviews members of the Ham Radio Expedition W8S to Swains Island.
—–
From October 4, 2023 until October 17, 2023 an international team of 10 operators will be active from Swains Island as W8S. Operators from the Netherlands, Germany and the United Sates prepared for this operation for 6 years and flew in to American Samoa this week to prepare for the trip to Swains.
The W8S Swains DX pedition team is going to serve the Ham Radio community around the world where more than 100,000 people will be waiting for them. Many of them have donated to this Non-profit event and are anxiously waiting to receive the images from Swains Island.
For the first time ever there will be StarLink internet on the Swains Island as well as live video coverage via our YouTube channel and other media outltets.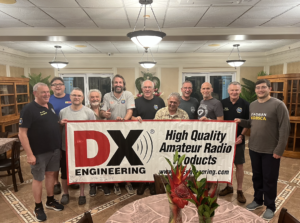 The W8S Swains DX pedition Team is going to attempt to make at least 80,000 contacts with Ham Radio operators all around the world and put Swains Island on the map!
For additional details and the latest updates visit the DXpedition website: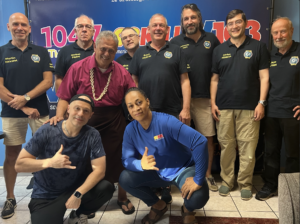 HAM Radio Operators to go to Swains
93KHJ Interviews