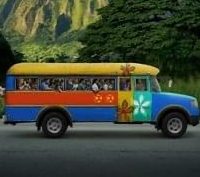 Singing by the American Samoa Community College Glee Club is part of the soundtrack for the movie, "Next Goal Wins," which began showing at the Nu'uuli Theater, Thursday night.
Professor Kuki Tuuiasosopo, head of the ASCC Fine Arts Department, said he was contracted by Fox Films in 2020 as a music researcher for the movie. Then, in 2021, John Houlihan contacted him and asked for a special choir to sing the cues for the movie soundtrack.
Tuiasosopo selected 7 singers whose voices are now on the soundtrack of the movie about American Samoa's national soccer team. The singers began receiving compensation last year, and every time the movie screens they get royalty.
The music was composed by Michael Giachinno, whose scores include the Star Wars soundtrack and the lyrics were written by Tuiasosopo.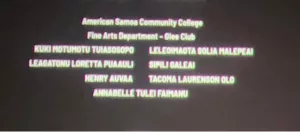 "I'm grateful for this opportunity for my students," said Tuiasosopo. "The wonderful thing about our student involvement is their exposure to film music and putting the name of ASCC and the Fine Arts Department on the map."
It's believed that this is the first time a local choir has worked with an award winning music composer and Fox Films.