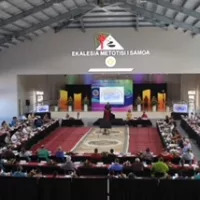 The Second Annual Disaster Resilience Summit opened this morning at the Methodist Hall in Ottoville with ASG, federal partners, churches, and community representatives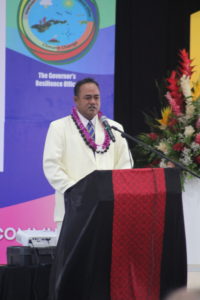 attending.
Acting Governor Talauega Eleasalo Ale said the summit was not just a meeting of the minds, but an investment in future generations and a rallying call to everyone to assume responsibility in responding to natural disasters.
He urged that those attending use the opportunity to learn from each other, from the experts, and to have the spirit of working together.
He said it was important for American Samoa to work with federal partners, but also with regional organizations and neighboring countries who share the same challenges.
In his sermon at the opening ceremony, Rev. Aiolupo of the Alofau Methodist Church asked why the world is experiencing frequent disasters, like earthquakes, hurricanes and tsunamis.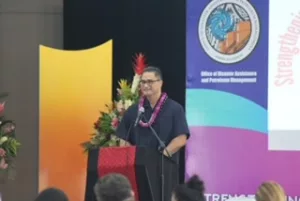 In his address, Acting Governor went off script and said this was the result of climate change caused by the actions of industrialized nations.
Play Audioclimate-change
The keynote address by Samoa's Minister of Natural Resources and environment, Toeulusulusulu Cedric Schuster, highlights efforts by Samoa to respond to climate change.
Play Audiotoeolesulusulu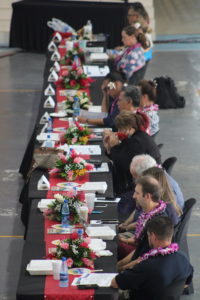 Leading federal officials attending the three day summit are, Ms. Tammy Littrell Deputy – Regional Administrator of FEMA Region IX and Ms. Vanitha Sivarajan – US department of Interior Ecologist. The Director of the SPREP Climate Change resilience Program, Tagaloa Cooper Tugia, is also attending.