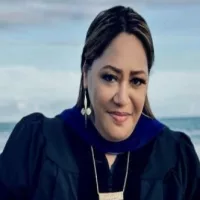 Governor Lemanu has appointed Dr. Delaney Afe Tilo as the new Director of the Office of Vocational Rehabilitation, following the selection of former director Poumele Pete Poumele as Senator for Manu'a.
Dr. Afe Tilo was a policy Advisor in the Governor's Office, and before that was deputy Director of the Department of Youth and Women Affairs.
She joined ASG in 1999 as a special education officer and has been in education for more than 20 years, including a stint as University of Hawaii instructor and coordinator of the Teacher Training program.
From January 2021 to August of the same year, she was deputy director of the Department of Youth and Women affairs then joined the Governor's Office as a policy advisor from August 2021 to now.
She holds a PhD in organizational leadership from the Chicago School of Professional Psychology, and a Masters in Curriculum and Instruction, and a Bachelors in Dual Elementary and Special Education from the University of Hawaii, Manoa.