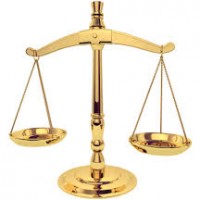 A man riding a bike without any lights ended up at the Territorial Correctional Facility on drug charges.
Mark Tafua was arrested after police found two simoi baggies, one filled with a green leafy substance and another containing a crystalline substance inside a fanny pack he was carrying when his bike was stopped near CBT, Nu'uuli at 2:45am on September 2.
Tests showed that the green leafy substance was marijuana and the crystalline substance was crystal methamphetamine.
Tafua was charged with two counts of unlawful possession of a controlled substance, one for ice and the other for marijuana.
Police discovered that there was an active arrest warrant for the defendant, in connection with a burglary and theft case in January of this year.
Tafua is alleged to have broken into the CEllcom Inc Store in Nu'uuli and stole items worth more than $3,000. These include iPhones, wireless headsets and watches. In that case, he is facing charges of second degree burglary and stealing.
His bail is $10,000 for the burglary and stealing incident, and $2,000 for the drug case.