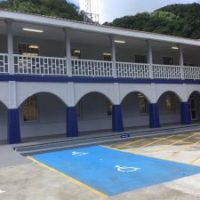 Two women and 13 men are facing charges in connection the recent drug raids in Pago Pago, and a drug transaction which took place at the Fagatogo market place.
The separate raids, which took place August 31st and Sept 1st, found crystal methamphetamine, marijuana, ammunition and a large range of drug paraphernalia, including scales, rolling paper, cut up straws and glass pipes.
Edward Floors has the highest bail of $40,000 and faces the most charges: two of unlawful possession of a controlled substance, methamphetamine and marijuana, and two charges of possession of the same drugs with intent to distribute.
The search of a home that Floors rents in Pago Pago was conducted on September 1, half an hour after police allegedly observed him in a drug transaction with Itula, aka Stula Sappa, near a store close to his apartment.
Sappa was apprehended later in Fagatogo the same day and was charged with possession of unlawful substance. His bail is set at $20,000.
The raids of other homes in Pago Pago were conducted August 31st.
Eleven defendants arrested from the August 31st and Sept 1st raids are charged with possession of unlawful substances, and held on bail of $20,000.
The two female defendants are Faafili Lesa and Marlena Ieremia. The others are Sale Vaiola, Filipo Sione, Monte Carlo Ieremia, Atu Ilaiakimi, Uepa Loa, Junior Mikaele, Iopu Loe, Desmond Tupai, and Togi Fereti.
Two defendants who were charged in connection with an alleged ice buy at the Fagatogo market place on August 31st are Gogo Sitanilei, the alleged seller, and Ofisa Jr. Memea, the alleged buyer.