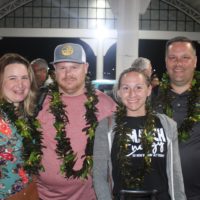 A special touring group landed in American Samoa last night. The International Broadcasters Idea Bank, a group of independent small market radio owners and operators, has sent a contingent of 32 people to tour American Samoa over the long Memorial Day weekend.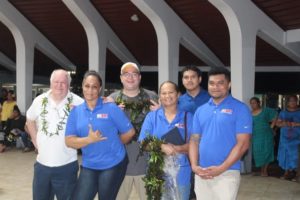 While here, the group will meet with local broadcasters to learn about radio operations in the territory including community service efforts, technical challenges and the unique way radio has become a part of the fabric of American Samoa. Their visit follows the Idea Banks annual meeting in Kauai, Hawaii.
"Samoan culture has always had a great oral storytelling tradition," said Idea Bank member and South Seas Broadcasting, President Larry Fuss. "Radio's power is the power of the human voice. That's why we think 93KHJ and its sister stations are so influential in American Samoa. For over 20 years, the broadcasting community has been watching the development of radio and media in the territory. The way news, announcements and other program elements are approached here are not quite like anything else you find off island. There has been so much interest, in fact, that we decided to put together this conference on the ground where it's all happening."
The visitors include radio, TV and digital media operators, along with engineering and legal experts from across the United States including Alaska, Nevada, Washington D.C., Ohio and Florida. Idea Bank members from Apia, Samoa, and Wollongong, Australia, will also participate. Also in the group is International Broadcasters Idea Bank Executive Director Dan Latham and prominent Washington D.C. Attorney John Garziglia.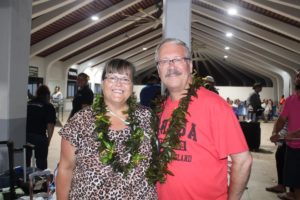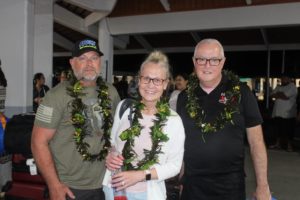 Pauga Joey Cummings, Vice President and General Manager, along with the staff of South Seas Broadcasting, are hosting the event.
Cummings said, "We plan to show them all the best in Samoan hospitality and in our meetings, we hope to exchange ideas and methods that will make everyone better able to serve their communities while operating profitably and sustainably. These are incredible people and we are incredibly honored to be their shepherds while they are here."
The International Broadcasters Idea Bank, established in 1962, is a group of media owners and operators committed to sharing ideas and information to strengthen radio and media operations worldwide.