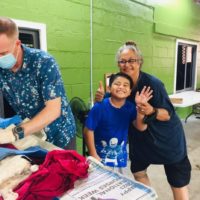 There was overwhelming response to the first village spay and neuter clinics in more than 2 years, made possible by the animal welfare organization, Coconut Mutts, and government and private sector partners.
Visiting Veterinarian Dr. Bret Grover and his team performed a total of 216 surgeries from May 16 to May 20 with clinics held at the DOH Animal Clinic, Fagatogo Pavilion, Fagaitua and Leone.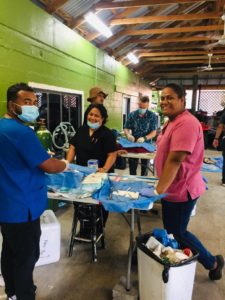 Pet owners got tips on how to take care of and keep their animals healthy, and students from elementary to high school were exposed to the veterinary profession.
Andra Samoa, who was heavily involved in the clinics, said the community's response showed the need for animal services.
Play Audio
She was also impressed with the interest shown by the young people in animal care.
Play Audio