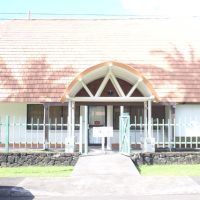 The House of Representatives approved in a second reading today, a Senate bill which sets the allowance of former governors at 60% of the current governor's salary.
It came as a surprise when the Chairman of the Budget and Appropriations committee, Rep. Vailiuama Steve Leasiolagi, brought the bill up for discussion at the end of a confirmation hearing for two members of the American Samoa Visitors Bureau, Poe Mageo and Petti Matila.
The bill provides that a past governor will receive an allowance, which is 60% of the current governor's salary. In other words, 60% of $120,00 the current salary of the governor.
Current law sets the allowance at 60% of the highest salary that a past governor was paid while they were in office.
Some representatives felt that the current formula is sufficient, pointing out that former governor also receive Social Security and retirement. However, Chairman Leasiolagi said that this is not true for former Governor Togiola Tulafono, who along with former Governor Lolo Moliga, will be entitled to this allowance. He said, the allowance is to express appreciation for the service of the former governors when they were in office.
Rep. Vailoata Amituanai urged that they should not think of just the present but to look at the long term. He said, "one day one of us may be in that position and would be receiving this allowance after we serve."
When the bill was reported to the House floor, it was approved in second reading.