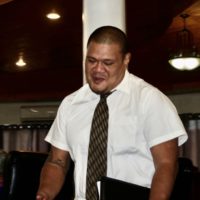 Families with children can look forward to receiving advanced child tax credit payments under the American Rescue Plan Act now that a bill to authorize the payments has been passed by both the House and Senate.
Today the House approved the bill which authorizes the child tax credits in final reading, a week after the Senate did the same for their version of the bill.
American Samoa is receiving an estimated $33 million for the Advanced Child Tax Credits.
As explained by the Tax Office Manager, Tagoa'i Poufa Teo, 17 year olds and under are entitled to $3000 while the those under 5 receive $3,600.
ASG was given the option of a monthly or quarterly payment and according to Tagoa'i the Governor and Treasurer have decided on two payments in September and December.
The bill has an immediate effective date after it's approved by the Fono and signed by the Governor.