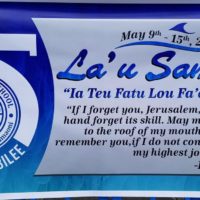 Utulei Beach is blue all over today for a Family Day for alums of Samoana High School and their aiga,
It's part of the 75th anniversary celebrations for the first public high school in American Samoa.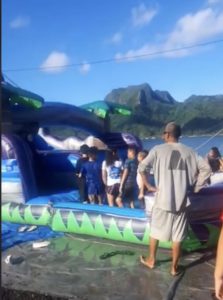 Lisa Tuato'o, a member of Samoana's 75th Jubilee Organizing Committee said the Family Day is from 1pm-5pm and a block party follows from 6pm-9pm.
Play Audio
Tomorrow everyone will be decked up for the Jubilee Ball at the Lee Auditorium.
Before her retirement, 83 year old Mrs Florence Voigt was one of the school's longest serving teachers.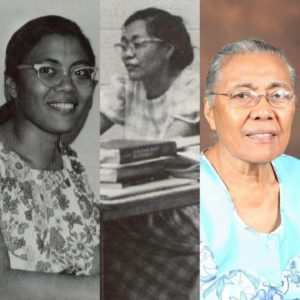 For some families she taught parents, theur chilren and grandchildren.
She was on the Samoana staff from 1974 to 2010 and taught commercial subjects, was a counselor, department head and vice principal.
For her the best part was being in the classroom with students.
Play Audio