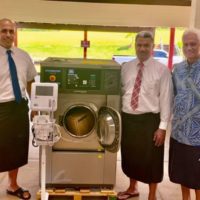 Hope House has a brand new commercial washing machine and a vital signs machine with a combined value of over $5,000, thanks to the Church of Jesus Christ of Latter Day Saints, LDS Charities.
On behalf of Bishop Peter Brown, the Chairman of the Hope House Board, Rep Larry Sanitoa received the gifts from LDS officials Elder Auapaau, President Reid and President Kelemete.
President Reid, Welfare and Self Reliance Manager said LDS Charities responds to community needs and pledged continuing support for Hope House.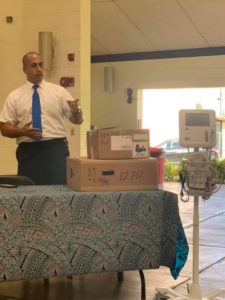 Rep Sanitoa thanked the LDS church for their generous gifts and acknowledged the countless times that the LDS church has donated to and helped Hope House.
He said it's through the collective effort of the community with God's grace that Hope House is still operational.