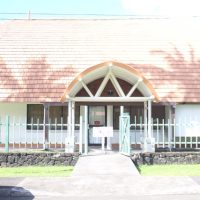 An orientation session for new members of the House of Representatives was held yesterday in t eh House chamber conducted by the director of the Legislative Reference Bureau Nathaniel Savali and Chief Clerk of the House of Representatives Vaiaitu Maluia.
The orientation covered how a bill is processed through the chamber from when a member requests it, to drafting, the different stages of review in both the House and Senate, to when its enacted not law.
The members were also briefed on the daily session agenda, how the calendar is set and the scheduling of hearings.
Constitutional issues and how they apply to the lawmaking process was also explained.
LFO Director Savali said it was a good session which lasted four hours. Other sessions are planned after the members are sworn in.
The five new House Representatives who were present were Alumamalu Ale Sea Filoialii from Manu'a District #1, Lavea Fatulegaee Palepoi Mauga for Vaifanua, Avagafono Tuavao Vaimaga Maiava for Sua #2, Manavaalofa Tutuila Manase for Tuala-tai and Ape Mike Asifoa for Leasina.
Speaker Savali Talavou Ale, Vice Speaker Fetu Fetui, and Reps Titialii Kitara Vaiau, Faimealalei Anthony Allen, Alexander Jennings and Andra Samoa were also present and shared their experiences with the new lawmakers.