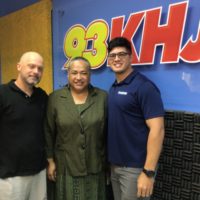 The American Samoa Chamber of Commerce will elect its Board Directors at its Christmas party today at the A&E Cafe from 5 to 7 pm.
Forms for the board election have been emailed to members and the results will be announced this evening. The new Board is to meet at a later date to elect new officers.
Also on the agenda is the Scanlan Small Business Fund to help businesses that have been impacted by the Covid-19 pandemic. December 18 is the deadline for donations to the fund.
Play Audio
Toa Scanlan.