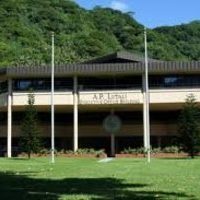 The federal unemployment assistance programs for those whose jobs were impacted by the Covid-19 pandemic will end December 31, 2020.
ASG was awarded $16.1 million by the US Department of Labor for two assistance programs: the Pandemic Unemployment Assistance, PUA, and the Federal Pandemic Unemployment Compensation (FPUC).
The programs are administered by the ASG Department of Human Resources and because American Samoan does not have an unemployment assistance law, using the Hawaii Employment Security law was adopted under executive order.
This law provides an appeals process for those whose claims for assistance are denied.
Governor Lolo Moliga through a December 11 executive order has established procedures whereby the Administrative Law Judge of American Samoa can hear appeals for those whose applications for assistance from the two programs are denied.
Deputy Director of Human Resources Makerita Enesi said the main reasons why many applicants have bee denied is because they are not US citizens, US nationals or US green card holders.
She told KHJ News the requirements were explained to all applicants and some decided not to go further with their applications while others opted to apply anyway.
Businesses whose operations were suspended or curtailed as a result of the coronavirus pandemic and restrictions imposed in response to it, were airlines, hotels, travel agencies, restaurants , nightclubs and other such businesses.
A good number of employees in the mentioned sectors are foreigners who did not qualify under the rules for the two programs.
Enesi said another common reason for denial is that the income of applicants is more than the income threshold allowed under the programs.
The governor's executive order, states that, if a claimant is denied benefits after submitting an application and disagrees with the "Notice of Determination" of unemployment claim issued by DHR, je/she may request a final decision, or reconsideration by submitting a Request of Reconsideration Form and all relevant documents to DHR within 10 calendar days after the determination was mailed to them.
If a claimant is denied benefits again and disagrees with the "Notice of Final Decision" of unemployment claim issued by DHR, they may appeal to the ALJ office within 10 calendar days after the final decision was mailed to the claimant.
The appeal must be filed "directly" with the ALJ office within 10 calendar days from the mailing date of the final reconsideration decision.