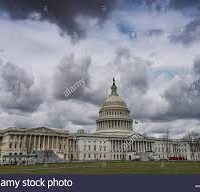 Desperately needed COVID relief may finally be in sight in the waning days of the outgoing Congress, though the bill will not include everything in earlier aid. KHJ News Washington DC correspondent, Matt Kaye reports—
A partisan logjam over a scaled-down virus relief bill may have finally been broken, sparking new hope that just over 900-billion in aid for the unemployed, businesses and states and cities will be attached to a must-pass government funding bill.
Not in the new bill are $1200 checks for individuals, though that could come next year.
American Samoa still stands to benefit from the added help, according to Congresswoman Aumua Amata Radewagen—
Play Audio
Popular Payroll Protection Program loans and grants provided more than $12.2 million for American Samoa's businesses… Economic Injury Disaster Loans, $9.6 million-plus, and Disaster Loan Advances, almost $1.2 million.
As for a repeat of checks to individuals—
Play Audio
Senate GOP Leader Mitch McConnell is now expected to come onboard with the 908-billion dollar proposal by moderates, as is House Speaker Nancy Pelosi, after months of fighting and delay over the size–now less than half what Democrats demanded, almost twice what Republicans wanted.
Key Republicans involved in negotiations say President Trump is expected to sign the bill, as part of a package to keep the government open when earlier temporary funding expires, the end of this week.