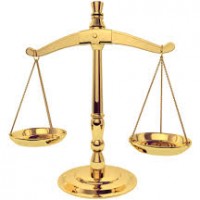 Two men found guilty of receiving stolen property and have been locked up since December of last year will get to spend Christmas at home.
According to Samoa News, Reupena Tevita was initially charged with one count of receiving stolen property but pled guilty to the amended charge of conspiracy to receive stolen property from another person.
Tevita admitted that on December 18, 2019 he agreed to help his co-defendant Amosa Iasepi sell several items which he knew were stolen from a Petesa home.
The stolen loot included a laptop. DVD player, DVDS, and a pair of combat boots.
Co-defendant Amosa Iasepi was initially charged with second degree burglary, stealing, receiving stolen property, and trespassing.
In a plea agreement he pled guilt to receiving stolen property and The remaining charges were dismissed.
Iasepi admitted that on Dec. 18, 2019 he took stolen items to a person in Vaitogi, knowing the items were stolen from a home in Petesa.
The defense asked for a probated sentence which was supported by the prosecution
Quoting the pre sentence report the court noted that the defendants' motivation was to sell the stolen items so they could buy beer for themselves and their friends.
Tevita and Iasepi were placed on probation for 5 years, on condition that they sever 20 months in jail. They were also fined $1000.
The court stayed 8 months of the jail sentence based on thee pair's compliance with probation conditions. The two have been in custody since their arrest last December, unable to post bond of $15,000 so they will be released in two weeks.