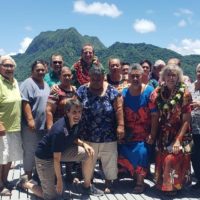 A gathering at DDW Restaurant Tuesday celebrated the successful completion of the 100th knee replacement surgery at LBJ Hospital.
Guests at the event included many of those who went under the knife at the LBJ Operating Room, and were fitted with new knees.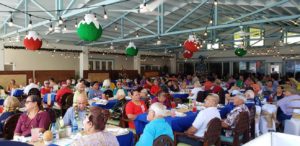 CEO of the LBJ Hospital Faumuina John Faumuina acknowledged the generous assistance of the Church of Jesus Christ of Latter Day Saints which has made the local surgeries possible.
And he thanked LDS Elder Vince Haleck who at the time was serving with Sister Peggy Haleck in New Zealand for forging the partnership which has blessed the territory with experienced and caring medical professionals, working at the hospital as LDS missionaries.
Elder Haleck told the gathering that after learning of many local residents being sent to NZ and the US for knee surgery he wondered about local residents who weren't able to go off island.
Play Audio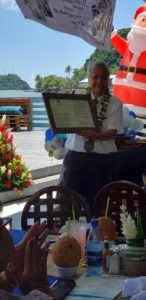 The three missionary couples to work at LBJ Hospital are Elder Dr. John & Rebecca Edwards, Elder Dr. Gregory and Janine Patch, and Elder Dr. Robert ad Sue Belle Keddington.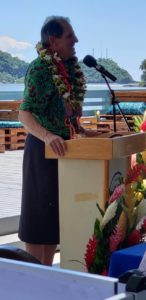 Surgeon Elder Dr Edwards said he knew shortly after arriving here that the usual model of sending a team into an area to do the surgeries then leave, would not work in American Samoa. They presented to medial device company, Zimmer Bonnet, an alternative approach.
Play Audio
And the rest as they say is history. 100 knee surgeries at the LBJ Tropical Medical Center. Thank you doctors.
Photos: Valentina Poloa-Tunoa