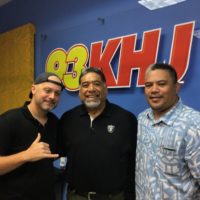 Tomorrow the Marist Brothers Crusaders Alumni are holding their 3rd Annual Golf Tournament at the Iliili golf course.
All proceeds go to supporting their alma mater and other Catholic schools as well as community projects.
SOPAC and the Budweiser Family of Beers are the main sponsors of the tournament and many local companies have added their support.
Marist alums Christopher King and Keith Gebauer say they're still accepting teams and donations.
Play Audio