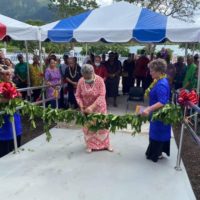 In the words of Territorial Administration on Aging Office Director Evelyn Lili'o Satele, the new TAOA facilities in Tafuna are not just a cluster of buildings. Rather they remind of the cultural heritage and critical role that the elderly citizens play in preserving it.
The new TAOA Center next to the Territorial Correctional Facility was dedicated during the Annual Christmas Party for senior citizens last Friday.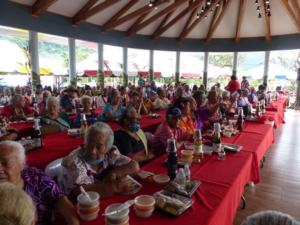 Mrs Lili'o Satele credited Governor Lolo Moliga for his vision to relocate the TAOA Center from Pago Pago after the 2009 tsunami which killed five senior citizens who were at the site that deadly September morning.
Play Audio
Governor Lolo in his remarks said building a new TAOA Center was one of the goals of their administration from the time they took office in 2013. But funding was an issue as the federal government does not provide construction funding.
Lolo said after he discussed the need for a new TAOA Center with the Fono leaders, a bill was submitted to finance the project.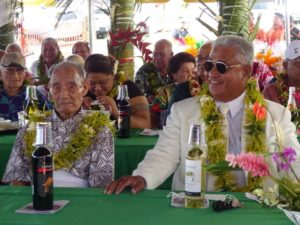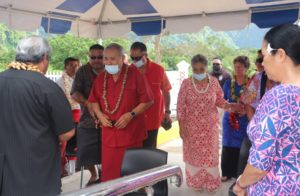 A $721,000 appropriations bill for the new home of TAOA was submitted in February this year.
The governor said Friday the project, whose cost is nearing $2 million, is not fully completed and added that the incoming administration will continue it.
The president of Pentagon Construction which built the facility, Taupau Tauleave Toluono was thankful for the opportunity to build another government project, noting this was their second major one. The first was the upgrade of the Fagatogo Pavilion.
The TAOA Center includes offices, a conference room, two fales and a shop and multipurpose building. Following the dedication ceremony was the TAOA Christmas party where the senior citizens were presented gifts donated by ASG departments, and were treated to lunch and entertainment.