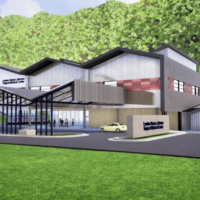 The LBJ Tropical Medical Center is sporting new buildings, extensive renovations and replacing old equipment with modern state of the art equipment.
A presentation by CEO Faumuina John Faumuina at the cabinet meeting on Monday at Lee Auditorium gave a snapshot of some of these projects.
Many clinics and wards have been upgraded, renovated and expanded. Phase one of the Labor and Delivery Room, Operating Room and Nursery, which is a four phase project, has been completed.
A new operating room for orthopedic surgery, a project which was initiated and requested by LDS missionary and orthopedic surgeon Dr. Edwards, is now in use allowing knee replacement surgeries to be conducted at LBJ for the first time.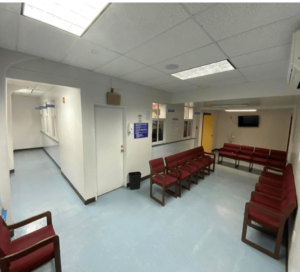 New sprinklers have been installed for the ICU, Nursery, Labor Delivery and Operating Room.
Also completed is the new COVID-19 lab while conversion of the swing ward into the COVID-19 ICU should be completed by December.
A UPS system to protect all X Ray equipment during power outages or power fluctuations, has also been installed.
Many of the clinics now have the latest medical equipment. For example a 64-slice CT scan machine in the Radiology Department and purchase of a Magnetic Resonance Imaging Machine (MRI) which cost more than $2 million.
The hospital has also acquired a new mammogram with a price tag of $264,000.
The pharmacy has undergone a major renovation to include a lobby for patients to sit and wait and a clean room for lab work.
New boilers have been installed in the laundry room which has also been expanded. 

The cafeteria has also been renovated.
The hospital is already using the new two story Engineering Office/Warehouse which is targeted for completion next month.
The building is currently used to store equipment and supplies for COVID-19 response.
A new Finance building built at a cost of $1.2 million is to be finished in January next year.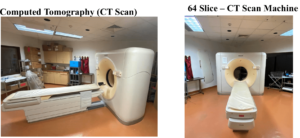 Design work is underway for a two story extension to house ICU and the Information System Division on the top floor and Nursing and Hyperbaric Clinic on the bottom floor. A 16-private room ICU unit is included.
Design work has been completed for a 260 stall, two story parking structure.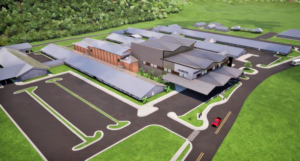 Faumuina said with limited space for parking, the building would address parking space limitations and also serve as an evacuation site for the hospital which is in a flood zone.
In his presentation, the CEO said that facility wise the hospital is ready in the event we have a coronavirus case. But he expressed concern that the hospital still does not have enough doctors , and nurses to respond to the pandemic.