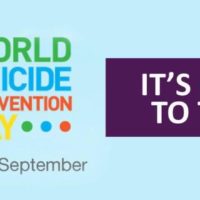 Two young lives were lost to suicide on the same day this week.
The deaths were confirmed by Chief Medical Officer of the LBJ Hospital Dr. Iotamo Saleapaga who said, "We have a suicide problem and something needs to be done. Too many lives lost."
Both were males.
A high school senior was found dead early Monday morning and another young man died the same night.
July/August we reported on four suicides and last month we reported one.
This information was gathered from relatives, friends and classmates of the young people who took their lives.
At the World Suicide Prevention Day candle light ceremony hosted by the Department of Human and Social Services last month, Acting Director Josie Lutali said according to the most recent Statistical Yearbook for American Samoa, 72 deaths were classified as suicides from 2005 to 2016.
Lutali told KHJ News at the time that they have not been able to obtain official data from the Department of Public Safety on more current suicide stats as police have cited that "cases are under investigation."
Clinical psychologist at the Veterans Affairs Clinic Dr. Jueta McCutheon Tofaeono felt compelled to reach out to the youth with a message on Facebook.
She pleads, "Please wait."
Play Audio