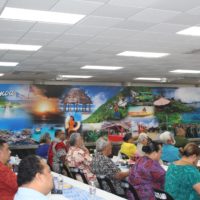 The arrival terminal at Pago Pago International Airport is sporting a brand new look, it's bigger and its air conditioned. A new and grand looking exit is part of the renovations. The building housing airline offices has been reroofed and renovated.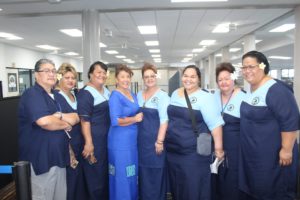 The cabinet meeting yesterday was held in the arrival area.
A groundbreaking ceremony was also held for stages 2-6 of the Apron Rehabilitation, a $26 million job awarded to Paramount.
Governor Lolo Moliga congratulated Port Director Taimalelagi Dr Claire Poumele and her staff saying the approval of millions of dollars for major construction projects at the port and airport are the result of their diligent performance.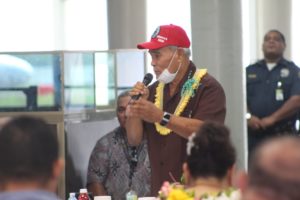 At yesterday's meeting the team that will prepare a transition report for the changeover in administration was named. It's co chaired by the Treasurer and Director of Human Resources.
Members are Director of Budget, Education, Port Administration, Public Works, Homeland Security, ASCC President and Chief Procurement Officer. The team co-ordinator is Iulogologo Joseph Pereira.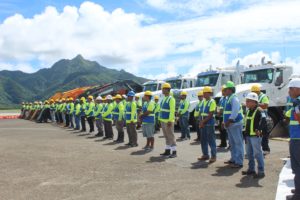 In related news, the governor said that the Director of Human Resources has submitted him a report of leave entitlements for directors. He has asked that they review and verify the reports. He hopes to begin paying the leave for directors after October 15th.
Photos: Governor's Office