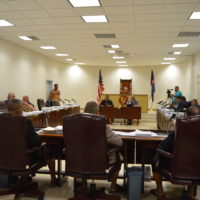 The total sum of the FY2021 budget bill for ASG which the House of Representatives passed in final reading has been reduced.
The amount of local taxes in the ASG spending plan listed in the proposed budget was $71 million. But the House reduced the amount to $64.5 million and left all other revenue sources as is.
This reduces total local revenues in the budget from $97.8 million to $91.3 million.
Nearly all departments face cuts, some more than others. The budgets of the authorities were not touched.
Departments and the amounts slashed from their budgets:
Department of Education.-$309,000
Office of Public Information -$192,000
Arts Council-$12,000
Department of Health-$265,000
Territorial Administration on Aging-$48,000
Medicaid State Agency- $160,000
Department of Agriculture,-$152,500
Department of Commerce-$28,500
Marine and Wildlife Resources-$12,500
Visitors Bureau- $67,500
Parks and Recreation-$54,000
Port Administration-$386,000
Public Safety-$750,000
Homeland Security- $79,000
Criminal Justice Planning Agency-$8,500
Office of the Governor-$736,500
Administrative Services-$43,000
Procurement Office-$171,500
Property Management-$19,000
Treasury- $1, 050,000
Public Works-$1, 011,00
Legal Affairs-$ 374,000
Local Government-$96,000
Human Resources-$289,500
Workmen's Compensation-$51,000
Public Defender-$37,000
Election Office-$26,500
Youth and Women Affairs-$266,000
Administrative Law Judge-$100,000
Budget Office-$103,500 and
Feleti Barstow Public Library-$7,000
The Special Programs budget was increased by $500,000 for lawmakers' offices.
After the reductions, the FY2021 budget totals $ 459.4 million, down from $465 .9 million as proposed by the governor.