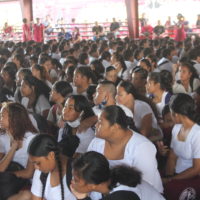 On this first day of class for the 2020/2021 school year, many students, some accompanied by their parents in the case of elementary schools showed up not knowing that their classes weren't in session until tomorrow.
Under the Department of Education's hybrid learning system due to COVID-19, bigger schools now have staggered school days with some classes held in person while others are on line.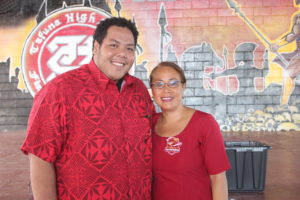 Tafuna High School with an estimated enrollment of 1, 247, held a school assembly where Principal Tutuila Togilau welcomed students and faculty and introduced the vice principals, counselors and officers of the Student Government Association.
At the assembly schedules for the classes were distributed with instructions from the school counselors.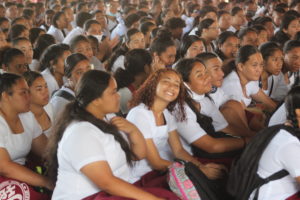 The last school year was shortened by about three months thanks to the coronavirus pandemic, and students had not been inside a classroom since March.
Students were excited to be back in class for different reasons.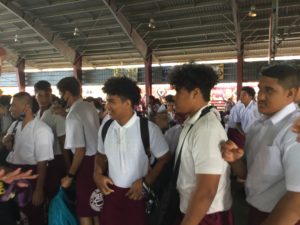 A Tafuna High administrator said this week will focus on technology training for the students to prepare them for virtual classes.  He said they were awaiting supplies to conduct the online classes which had not been delivered.  The school is considering alternative plans for instruction in the event that the delivery of laptops,  ipads and chromebooks for virtual classes take a while longer.
At the Coronavirus Task Force meeting on Sunday Director of Education Dr Ruth Matagi Tofiga said that chairs and other supplies which had been ordered had still not arrived.
Governor Lolo Moliga instructed that directors involved in the procurement of the DOE supplies find out the cause of the delay and act quickly to get the supplies into the schools.