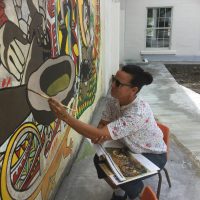 The Legend of Tagaloa and Pava is the subject of a painting by Sven Ortquist accidentally painted over with the construction of the new Arts Council building and remodeling of the Jean P. Haydon Museum.
Now, Artist Reggie Meredith Fitiao and volunteer artists from the community are donating their time to restore the painting by the legendary artist.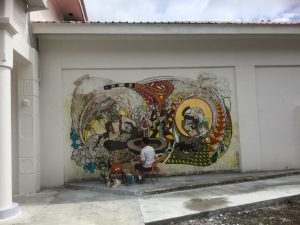 And they're helped by a photo of Ortquist's painting in Rob Schaffer's  Centennial book.
Reggie tells the Legend of Tagaloa and Pava:
Play Audio