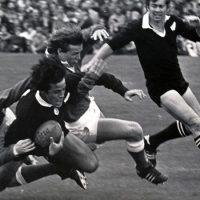 Former All Black and Manu Samoa rugby coach Tuifa'asisina Bryan George Willams has been appointed a Knight Companion of the New Zealand Order of Merit.
Sir Bryan likes to think his knighthood is for his work at grassroots rugby rather than having anything to do with his being a former All Black.
Sir Bryan, who's 67, played for the All Blacks from 1970 to 1978 and provincial rugby for Auckland, but he believes his latest honor is recognition for his service to his club Ponsonby, where he has been a member since 1960, and grassroots rugby in general.
He has held positions on the Ponsonby club committee and remains a member of it today.
Sir Bryan is of Samoan and Rarotongan descent.
Four Pacific people have been awarded a Member of the New Zealand Order of Merit.
They include Dr Siutafa Deborah Ryan who is recognized for her work in Pacific health.
Dr Ryan said the news was a big surprise to her, and she's honoured to join the list.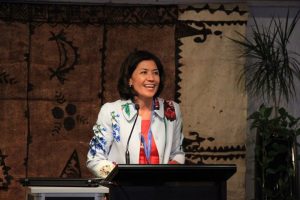 "I'm a Samoan born New Zealander who spent most of my adult life here and call New Zealand home, so I guess it was quite a privilege really and I was very humbled to have the work that I've done over the years recognized and I guess a reflection also of the work and the communities that I've had the honor to serve," she said.
Petrina Togi-Saena is one of the four recognized for her service to music including her involvement with the Pacific Music Awards.
Ms Togi-Saena said she's been working in music for over 20 years and was overwhelmed that her contribution to Pacific music is noted.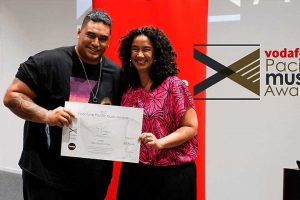 "Music and Pacific artists are my main focus. I really enjoy supporting Pacific creative people and helping them achieve their goals and support the work that they do," she said.