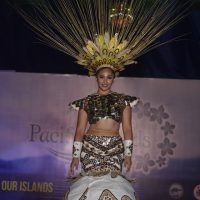 Last night was the final judging for hte Miss pacific Islands Pageant  and the young woman who will wear the crowd will be announced tonight,
The nine contestants showed off some masterpiece creations in the traditional attire category , and our own Matauaina toomalatai turned heads with an intricate and attractive multi layered outfit made of siapo, and coconut shell , which showerd off her hourglass figure.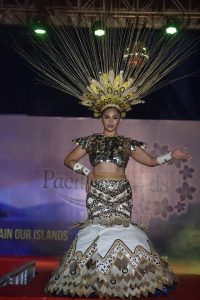 After their appearances in traditional wea the ladies came back on stage for their interview questions.
The topics were environment, tourism, the negative effects of modern technology gender equality , and  culture .
As contestant number 9,  Miss American Samoa's question was picked for her.
Play Audio
During the pre pageant presentations, Miss American Samoa confidently  spoke about health.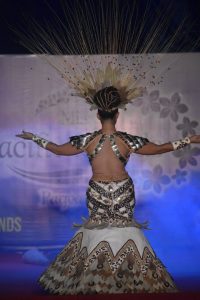 She said, "According to the World Health Organization, Non-communicable diseases is a crisis in the Pacific,"
"Let us put the world, the region and the country to the side but focus on yourself because it is a crisis for the ones you love."
She also included information about specific studies that reflect the health choices people make, and the damaging consequences that come with them.
Miss American Samoa said, "If we want to battle the rapid gains we must change our way of life by exercising, have a balanced diet and continue to live healthy."
According to Eleitino Tuiasosopo of the American Samoa Visitors Bureau who is with Matauaina in Fiji , for the final event, a ball is set for this evening where contestants will be wearing evening gowns and wait for the announcement of who among them will be the new Miss Pacific Islands.