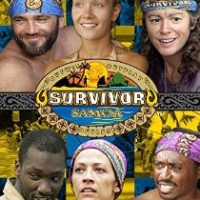 Producers of the Australian Survivor television series have opted to film their next series in Fiji and not Samoa.
The last two Survivor Series were filmed in Samoa.
Samoa's Minister for Revenue, Tialavea Tionisio Hunt, confirmed this but denied the decision was over his ministry's non payment of tax rebates worth millions, according to the Samoa Observer.
Tialavea said that this decision was made by the production company even though a 50% tax rebate incentive was offered by the ministry which was turned down.
The minister said the production company decided to film in Fiji even though Fiji offered only a 45% tax rebate.
He explained that the last Survivor series filmed here cost the producers $11 million and the Ministry has already paid the $3 million, which was the agreed 30% tax rebate.
Tialavea told the newspaper, "I already signed the check.