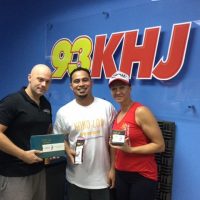 A chocolate manufacturer in Samoa, Wilex Company, may be sourcing cocoa beans from American Samoa in the future.
At present the company is using cocoa supplied by farmers in Upolu and Savaii but company representative Nathan Wilson says they are also looking at supplies from American Samoa.
A cocoa tree planting program was spearheaded by the Department of Agriculture  during the last term of the Togiola Faoa government and cocoa plantations sprung up in Fagasa, Malaeloa and even in Manu'a.
Wilex is exporting chocolates and cocoa powder to New Zealand, and Australia and is now promoting its products in the territory.
The company  is working with South Pacific Water Sports owners, Michael and Paul McDonald, in securing retail outlets for its products here.
According to Wilson, their Koko Loa chocolate is a premium product.
Play Audio