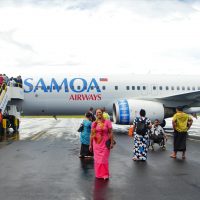 Samoa Prime Minister Tuilaepa Sailele says Samoa should never again allow foreign airlines to come into the country and run aviation services.
Speaking at the launching of Samoa's international airline, Samoa Airways, at Faleolo Airport yesterday he said Samoa has done this twice to its detriment.
First with Ansett and then with Virgin Blue,  both Australian airlines.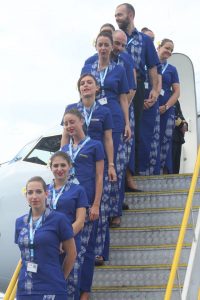 Referring to Virgin Blue he said low airfares were offered only for the first two years then they were raised dramatically.
According to the PM these foreign airlines have posted millions of dollars in profits without any returns coming to the country.
He said that will not be the case with Samoa Airways. The PM said now is the time for Samoa to have its own international airline.
Play Audio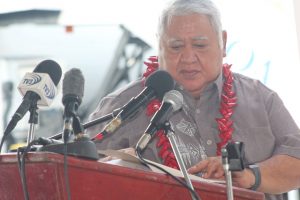 Tuilaepa emphasized that support from the business community, travel agents, hotel owners and Samoans everywhere is vital for the success of the new venture.
Play Audio
The PM cautioned against practices from the past which led to the collapse of the old Polynesian Airlines such as travelers flying on credit, or board members and government officials traveling for free.
The Chairman of the Board of Samoa Airways Feesago Fepuleai also gave remarks.
Guests at the launching ceremony included Head of State Tuimalealiifano Sualauvi II and Masiofo Fa'amausili Leinafo, cabinet ministers, members of the diplomatic corps, the business community, travel agencies and hotel owners.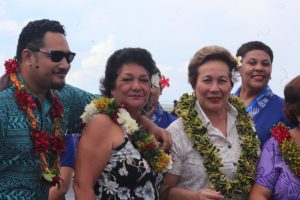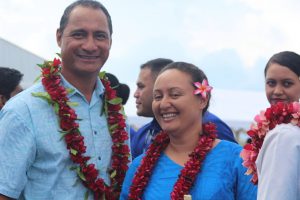 The Chairman of the American Samoa Chamber of Commerce Archie Taotasi Soliai and GHC Reid General Manager Cherith Lober were the only guests from American Samoa.
The Samoa Airways 737 800 jet  is leased from Iceland Air and carries 172 passengers, including eight in business class
Close to 50 flight attendants were dressed in their new uniforms- a royal blue skirt and top with siapo designs in white for female flight attendants  and black trousers and same designed shirts for men.
The uniforms were the creation of local fashion designers Tahiano.
Guests had a walk through the aircraft at the end of the ceremony and later attended a cocktail reception at Taumeasina Hotel to celebrate Samoa's new international airline.
The inaugural flight left for Auckland, New Zealand at 7 this morning.