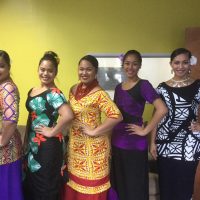 With corporate sponsorship not forthcoming, the Miss American Samoa Inc., which organizes the annual pageant is lobbying for funding assistance from the Fono forthis year's  competition.
Yesterday, MASI President, Meafou Imo , Vice President, Igafo Maria Va'a , reigning Miss American Samoa, Antonina Maiava, along with the Executive Director of the American Smaoa Visitors Bureau, David Vaeafe appeared before the House Government Operations Committee.
Imo told the committee  that they are looking for $25-$30,000 dollars to organize the annual pageant, this year being the 25th anniversary of MASI Inc.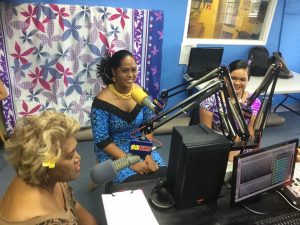 She said  local companies which have been major sponsors of the event in the past are pulling their  sponsorship.

These include the McDonalds Family Restaurant and Blue Sky Company. McDonald's has donated $ST100,000 for the Miss Samoa Pageant in Apia.

The Miss American Samoa pageant is set for September and MASI has two weeks to come up with the needed amount.

Saole faipule Vaiau Kitara suggested that MASI hold a raffle to raise money.

Ituau  Rep. Dr. Samuelu Sataua commented that  MASI should have set up their 501-c3 as it's a non profit organization and apply for grant funding.

There was no indication at the hearing whether or not the request will be granted.

Tags: