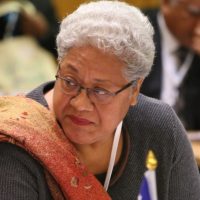 As the longest serving woman in the Parliament of Samoa, Fiame Naomi Mataafa, speaks from experience on the subject of women representation in government.
Across the Pacific there's been a movement supported by international organizations like the United Nations to get more women into Parliament and cabinet.
Fiame, Samoa's first female deputy Prime Minister and chair of the Women in Leadership Advocates Group said some women do not want to be in politics.
Play Audio