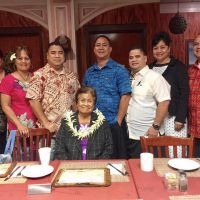 One of the first and most well known female preachers in the two Samoas, Rev. Dr. Fa'avaina Tiumalu Malemo Tilo, passed away peacefully Friday morning at the LBJ Hospital  She was 85.
She was a charismatic preacher and was well respected and loved,
Mrs Tilo and her late husband Pastor Taafulisia Kalepo Tilo are founders of the Voice of Christ Full Gospel Church in San Francisco.
They established the church in 1965.
When the Tilos returned to American Samoa in 1968 they introduced a new form of ministry, one which was preached on the streets.
They were at the Fagatogo Marketplace preaching and singing gospel music, something new to local residents.
The Tilos and their children continued their street ministry for over 20 years,
They also broadcast a program called the Hour of Decision in Samoan and Pastor Faavaina was a regular preacher on the old WVUV radio, the only female preacher at the time.
Mrs Tilo was also a founder of the Womens' Aglow American Samoa, a non denomination prayer and Bible class fellowship for women.
She was the Aglow's first president of the National Board of American Samoa.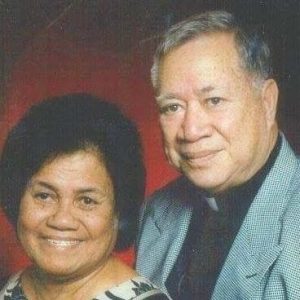 When her husband Pastor Tilo died in early 2003, Mrs Tilo was unanimously selected as the President of the Voice of Christ Full Gospel Church.

Mrs. Tilo attended Poyer, the High School of American Samoa, Feleti Teacher Training, the University of Washington State for a semester, and the ASCC.

She taught at Faga'alu Elementary, Pago Pago, and Aua, and was a Special Education teacher.

She and Pastor Tilo were the parents of 7 children.

KHJ News extends deepest sympathies to her children for their loss.

Tags: