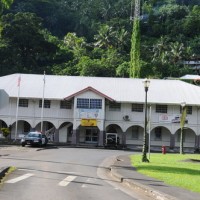 Police have nabbed a suspect in a series of robberies in the Western District.
In the span of two months, eight stores were robbed.
Some were armed robberies using a gun, knives and sticks.
Police are reported to have found a suspect.
This was confirmed by Commander of the Criminal Investigations Division of the Department of Public Safety,  Falanaipupu Taase Sagapolutele, who said that a juvenile, was taken into custody last night.
All of the stores which were robbed are Asian owned and in several cases, cash registers were removed
Police are looking for two more suspects.