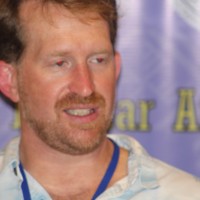 In what is believed to be the main success of the 13th session of the Western and Central Pacific Fisheries Commission in Nadi, Fiji, is passage of a measure to protect observers on board fishing vessels that ply this area.
In the last six year, five observers have died under unexplained circumstances in the last six years.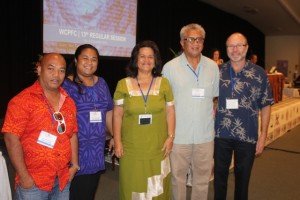 The names of those men: Wesley Talia, Larry Gavin and Charlie Lasisi of Papua New Guinea, Usaia Masibalavu from Fiji and Keith David from the USA were on the minds of delegates when they Tuna Commission approved a measure to protect observers that contribute vital information for the management and conservation of tuna species in this region.
The United States led the measure with strong backing from Fisheries Forum Agency members , including Parties to the Nauru Agreement.
American Samoa, and other US territories, and the Western Pacific Fishery Management Council were behind the protection measure for observers.
The measure was nearly lost on this final day of the meeting, when Japan said the matter of transportation of observers belonged to another ministry.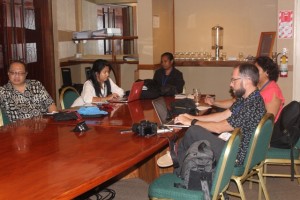 A series of emotional statements from Pacific Island governments and a moving statement from the Worldwide Fund for Nature's Alfred Bubba Cook turned the meeting.
Finally, a call from Tokyo gave the all clear and the measure on observers was approved, albeit with an exemption for Japan from the new rules.
The measure means that for the first time observers will know if they get sick or are harassed or intimidated by hostile crew they have a safety net onshore that will swing into action to
help them.
The nation providing observers, the flag state of the boat on which they serve and the coastal state in which they are fishing all have obligations to assist.
Mr. Cook told reporters several hours before the measure was approved, that observers go to sea knowing the risks they face and gave their lives in support of this industry.
The data they send to authorities helps to understand the state of the fish stock as well as helping with compliance with fishing rules.
Mr Cook said given the critical role observers play, Pacific nations and other organizations want to make sure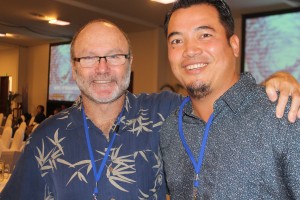 that they have every tool available to ensure they can operate safely.

Play Audio

Dr. Ruth Matagi Tofiga, leader of American Samoa's delegation has been vocal on the observer and measures on tropical tuna and albacore .

A member of the Western Pacific Fishery Management Council, Frederick Rice of Honolulu said American Samoa has been effective in getting attention on its own needs.

He said  the leader of the US delegation Mr. Russel Smith of the US State Department has recognized the special circumstances of American Samoa as a Small Island Developing state with respect to protecting the territory's tuna fishing industry.

Tags: