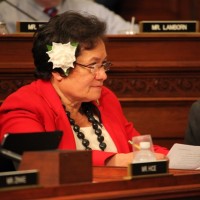 The US  Department of Health and Human Services (USDHHS) has issued a grant of $93,136 to the American Samoa Department of Health (ASDH) for maternal and child healthcare services.
The grant funds were issued from the USDHHS Health Resources & Services Administration under the B04 – Maternal and Child Health Services program, and will be used to provide healthcare services to expecting mothers and new born children.
Congresswoman Aumua Amata who was notidied about the grant thanked officials at the Department of Health & Human Services who saw the need for these funds, as well as local health officials here at home including ASDH Project Director Margaret Sesepasara and her team who worked hard to get our these much needed funds for the territory.