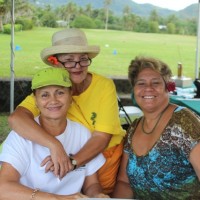 About $15,000 was raised in the annual Tina Drabble Golf Tournament Saturday with more than 30 teams participating.
The tourney honors the memory of one of American Samoa's first pro golfers and is intended as a fundraiser for the junior golfers program and other charitable causes.
Tina's mother Chande Taalolo Drabble introduced the Callaway Handicap System for the tournament which she described as "the fairest and the most honest way of calculating handicaps."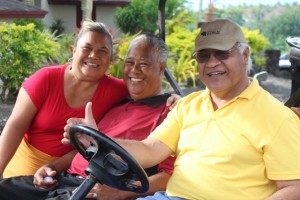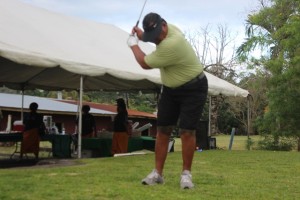 She said, "There was no way on God's green earth that a pencil would work on the Callaway Handicap System."
The weather couldn't have been better but there was a bit of delay for some golfers due to the shortage of golf carts..
The competition was among teams of two and individual players and scores were combined net. 
The Champions for 2016: are the Samoa Moni Team, Tago & JR with a combined Net Score of 138, countback; Second Place: Puao Lele Team, Oloava & Po'a with a combined Net Score of 138 and  3rd Place was the Senate Team with President Gaoteote Palaie & Tiger, with a combined Net Score of 141.