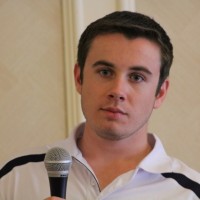 While other 18 year-olds are kicking back and enjoying their youth,  Lachlan Smart  of Australia is already soaring high, literally.
The young Aussie touched down at Pago Pago International afternoon on a quest to be the youngest pilot to fly solo around the world.
He spoke to the media at the Tradewinds Hotel lobby shortly after he arrived on a clear breezy Tuesday afternoon , while the Executive Director of the American Samoa Visitors Bureau David Vaeafe, who's hosting him on his two day stop over, looked on.
The teenager from Down Under exuded confidence, enthusiasm and a flair to respond to any question that the three reporters who were there, threw his way.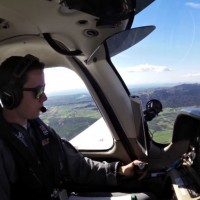 Lachland is used to being on his own though he admits its sometime lonely in that cockpit.
Play Audio
Lachland raised about $350,000 for his round the world trip which has taken two years to plan.

And he's formed a company, Young Achievers International, to help young people like himself carry through ideas or ambitions.

Tags: