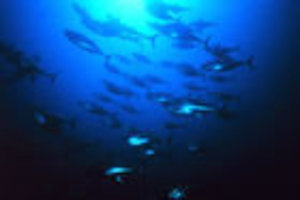 Many will be breathing a sigh of relief upon hearing the good news that the parties have come to an agreement on a fishing deal that would allow US tuna boats back into Pacifc island waters to fish.
An impasse on the high cost of fishing days in the South Pacific Tuna Treaty halted fishing for about 20 purse seiners that are home ported in Pago Pago and supply StarKist Samoa and Tri Marine International.
The US withdrew from the Treaty late last year and from December onwards the local fleet has been idle.
Some of the purse seiners left Pago Pago to fish in the Eastern Pacific in January.
Now that's all in the past.
The Executive Director of the American Tunaboat Association Brian Hallman told KHJ News last night it's true an agreement has been reached.
He said US vessels will now purchase Treaty licenses from the Fisheries Forum Agency for the remainder of 2016.
FFA which is based in Honiara, Solomon Islands negotiated the new arrangement between the United States and Pacific island countries that are signors of the Treaty which allows US vessels to fish in the exclusive economic zones of those islands.
Hallman says the agreement has been finalized, license fees have been transmitted from the American Tunaboat Association to the FFA and vessels will be able to begin fishing in the Treaty area pursuant to the 2016 agreement.
He says ATA is pleased with this turn of events, and that the impasse is over, adding, "We look forward to participating in negotiations this year to re-structure the Treaty, so that it can continue to be viable after 2016, and into the future."
A press release issued by the FFA last night said that there was "extraordinary effort" on the part of Pacific island countries to come to the new agreement.
FFA Director General James Movick commended the Pacific Island Parties for once again being able to use their strong commitment to regional cooperation and unity to find solutions "to a problem that has been foisted on them by the actions of others, in this case the US tuna fishing fleet."
Late last year the US requested a substantial reduction in their fishing commitments in PIP fishing zones in 2016 despite an agreement reached in August.
PIPs met in Nadi for three days in early February to discuss the US request for less fishing access and on February 9th offered a revised package to the US with fewer fishing days.
The lower number of fishing days reduces the required US payment commitment from almost US$90 million to about $US66 million.
Deputy Director General of the FFA Wez Norris says, "The issues that have driven the US to lodge its withdrawal are well known to us and we have been grappling with them for the last few years."
He says, "moving forward, the key will be flexibility".
Norris says, "The Treaty must be built on arrangements that as far as possible treat the US fleet consistently to other fleets. This is to their advantage because it allows them to compete more directly and commercially and also allows them to tailor the access they buy to their own operational needs, which is not the case in the current arrangement."-