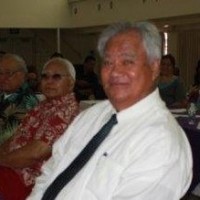 Police who investigated the former Executive Director of the Retirement Fund Luatua Filisouaiga Taafua handed their report to the Attorney General's Office last Thursday.
Commissioner of Public Safety Save Liuato Tuitele said in response to KHJ News questions that the police report was given to prosecutors in the AG's Office and now it's up to them to decide what happens next.
Save said the investigation of Luatua has established probable cause to believe a crime or crimes have been committed, and there is sufficient evidence to corroborate and support the criminal charges recommended against the former Executive Director.
He said several other Retirement Fund employees are also implicated.
Luatua was placed on administrative leave or leave with pay last July while a criminal investigation was launched surrounding allegations of misappropriation and abuse of Retirement Fund monies.
The probe, which was initiated by the former Chairman of the Retirement Fund Board, Fanene Morris Scanlan looked at claims that Luatua approved travel and per diem payments for himself and other members of the staff and issued checks to a janitorial company that he was affiliated with.
A police investigation got underway shortly after Luatua was placed on leave, and a forensic audit was carried out in October by an auditor from the Utah-based firm, Squirre.
The board advertised for a new Executive Director and earlier this month, appointed Iaulualo Faafetai Talia to the position.
In the meantime there's been no action taken on Luatua who as of the time Iaulualo was appointed, was still on paid leave.
Commissioner Save says he's certain government prosecutors will examine the police report and the evidence closely and make the right decision.
Asked if the investigation officers encounter any interference during their probe, Save said the officers had to overcome some hurdles during the course of the investigation but did not elaborate.
He said the investigators persevered and endured to the end because they have the intestinal fortitude to seek the truth.
Save added that the officers knew the investigation was not going to be easy but it's what police expected of any criminal investigation of this magnitude.
He said, "The truth will come out because the truth always prevails."