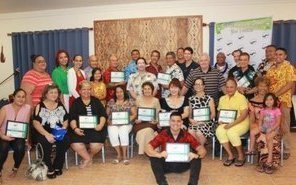 Twenty-five businesses and a government entity were presented awards last night as winners of, "The Best of American Samoa, You Decide Survey,"
sponsored by Southseas Broadcasting Inc., owners of 93 KHJ and V103 radio stations.
Our summer interns distributed about 300 questionnaires at locations where people
congregated and also on Face Book, asking people where they thought was the best places to get food, get a tattoo, get your hair done and get other goods and services.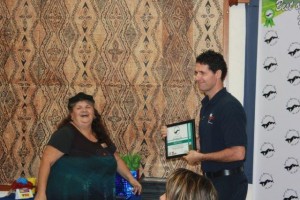 The questions were not multiple choices. Respondents gave their own answers.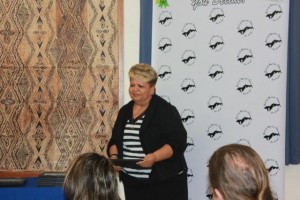 The winners of each category were honored at an awards presentation at the Tradewinds Hotel last night. General Manager Joey Cummings announced the winners.
Play Audio
And the winners are:
Best Hamburger-Carl's Jr;
Best Steak -Equator Restaurant;
Best bar/night club- Oasis Bar & Grill;
Best Clothing store – Forsgrens;
Best Chinese Food- Hong Kong;
Best Tourist Spot-Tisa's Barefoot Bar;
Best Coffee-McDonald's;
Best Lunch-Milovale's;
Best Local Band – Night Hawk;
Best Restaurant – Koko Bean;
Best Hotel – Tradewinds Hotel;
Best Pizza – Tropical Pizza;
Best Ice cream – Samu's Ice Cream ;
Best Shoe Store-Shoe Tree;
Best Grocery Store- KS Mart;
Best Gas Station – Pago Way;
Best Hardware Store -Neil's Ace Hardware;
Best Furniture Store – Neil's Ace Hardware;
Best Customer Service – Blue Sky Communications;
Best Fried Chicken – Shan J Park;
Best Cake – DDW;
Best Soup – Fiafia Seafood;
Best Hair Salon – Salon Sophia;
Best Tattoos – Off Da Rock Tattoos;
Best Samoan Food – Fagatogo marketplace.
Mr. Anders Forsgren, owner of Forsgren's Store said the awards were a great way to recognize businesses.
Play Audio
Leuila Ioane said the award has given their small business a boost.
Play Audio