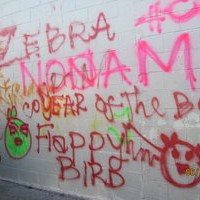 The Tafuna High School PTA spent $1,300 to remove graffiti and repair damaged school property following three separate vandalism incidents at the school.
PTA President Milton Taufaasau told KHJ News that the first incident occurred May 21 when culprit or culprits wrote graffiti all over the main school buildings and walls of the gymnasium.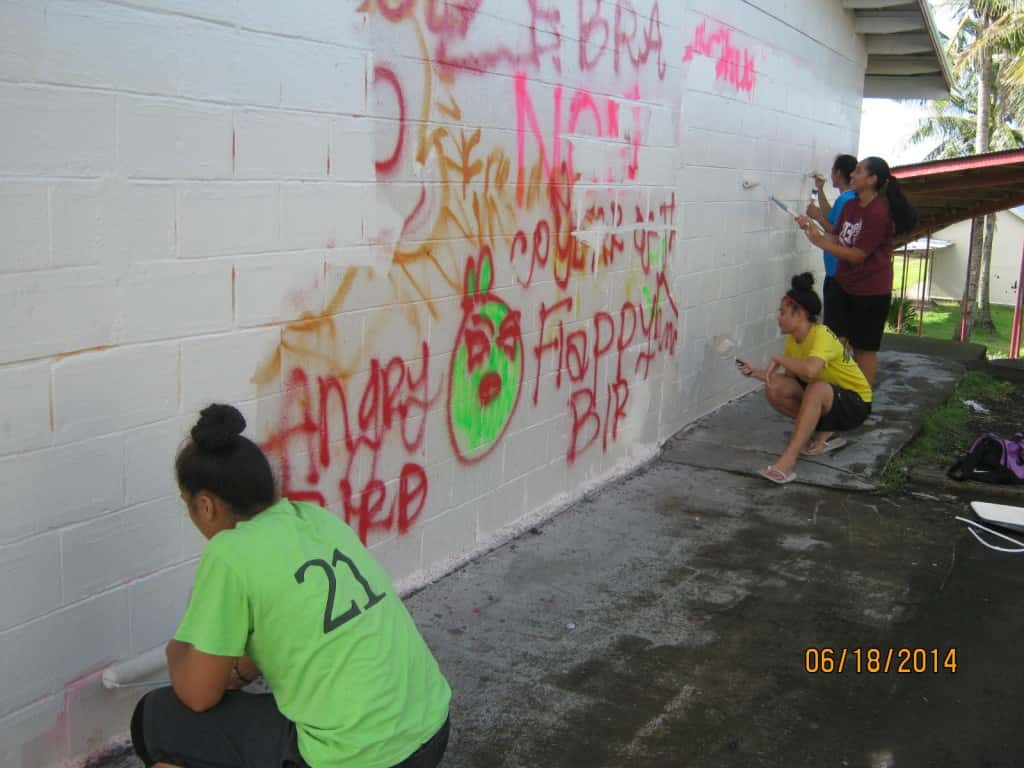 Some of the messages were graphic and distasteful.
In another incident before graduation, the school principal arrived at the school to find more graffiti and more than half a dozen classrooms with door knobs and keyholes damaged.
Taufaasau said coins were glued into the keyholes.
The PTA paid for new locks and deadbolts for the damage doors.
As a community service, the Under 19 Basketball Association helped by painting two school buildings.
Two weeks later, school officials discovered more graffiti at the gym and restrooms, the same buildings that the school repainted before graduation.
Police are investigating the three incidents.
The PTA president said they have cameras but they were told it was difficult to identify the culprits because the incidents occurred during the early morning hours.
Taufaasau sought the assistance of Tuala-uta lawmaker Larry Sanitoa in getting funding for a night security guard for the school.
Taufaasau said after the first vandalism incident, the PTA hired a helper to do rounds at night to secure the campus but a full time security is needed.
The PTA's request led to Sanitoa writing to Criminal Justice Planning Agency Director Keith Gebauer to see if there's any available funding to contract a security firm or hire security guards for Tafuna High School
Sanitoa said he will also be asking DPS to provide regular patrol to the surrounding Tafuna campus area.