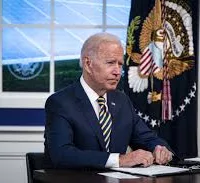 A continuing resolution, passed hours before the new fiscal year started, midnight, Saturday, has prevented a federal government shutdown.
The US Senate approved the measure Saturday evening, after the House abruptly reversed course earlier in the day and passed a bipartisan bill.
The bill needed support from two-thirds of House members to pass under an expedited process. It passed the House by a vote of 335-91.
President Biden signed the bill before the clock struck midnight Saturday.
Congresswoman Uifaatali Amata said the continuing resolution will allow US lawmakers another month and a half to negotiate and pass the major appropriations bills necessary for each federal department of the administration.
It also supports disaster relief, and ensures our military gets their paychecks, but leaves additional Ukraine funding to the ongoing appropriations process.
"I'm pleased that federal funding will be secure through mid-November at 2023 levels, and our troops will be paid," she said.
"Disagreements were fiercely debated this time, but the House worked to the last day of the fiscal year and got it done, and I appreciate that the end result is bipartisan…During these 45 days, the remaining appropriations bills must be passed and then be reconciled with the Senate to become law…"
Acting Governor Talauega Eleasalo Ale had sent out a memo, last week, telling departments there would be no furlough nor stoppage of services in the event of a federal shutdown over the weekend.
Meanwhile, the bill appropriating the Fiscal Year 2024 budget for the American Samoa Government was sent to the Governor 's Office Friday morning, and was signed by Acting Governor Talauega that same afternoon.
"I have approved House Bill 38-25, an Act providing for the appropriation of the American Samoa Government Budget for Fiscal Year 2024 and for an early effective date," he wrote the Fono leaders.
"The time and effort you and your colleagues have invested in considering this important law is greatly appreciated. May we continue to work together to address the needs of our Territory."
The appropriations bill totaling $$664.9 million doesn't have any changes from what the Lemanu Talauega administration submitted.