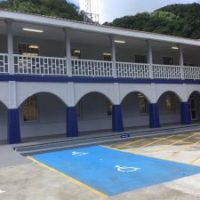 A man reported to have been assaulted with a cement brick in Fagaima about two weeks ago has been medivaced to New Zealand.
And the Department of Public Safety has identified three suspects in connection with the assault which took place in front of a laundromat.
Deputy Commissioner of Public Safety Terry Letuli said one of the suspects was arrested on the night of the incident, but two fled from the scene and were hiding out at a known drug hotspot.
Information from witnesses indicate that the suspects mistook the victim for a person they had been looking for and the assault was a case of mistaken identity.
Residents have expressed concern about the rising number of violent crimes in the area, which almost always involve alcohol and drugs.
On the Swains Island holiday, three men were also injured in a fight at the Lions Park.
Letuli said arrest warrants are being processed for the suspects in the Fagaima incident.
Meanwhile, the inmate that was at large Martin Sega is back behind bars at the Territorial Correctional facility.
According to TCF officers, he returned to the facility on Saturday shortly after the inmate, who has the record of most escapes, Joeita Faaaliga decided to return to his quarters.