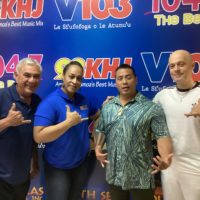 Proponents of the proposal by the Biden administration to establish a new sanctuary in the Pacific Remote Island Monument are here for tomorrow's public meeting to gather local input on the new sanctuary plan.
William Aila and Ulukoa Duhaylonsod represent the Pacific Remote Island Coalition, a group in Hawaii that initiated the sanctuary proposal.
They say the designation will permanently and strongly protect an area of unique, diverse, marine ecosystems which are of cultural and historical importance.
On the Morning Show, today, the Coalition members presented their arguments in support of the new sanctuary and options that NOAA may adopt.
Play Audio
Director of Marine and Wildlife Resources, Archie Taotasi Soliai says the proposed new sanctuary would be detrimental to the US tuna fishing fleet which has supported American Samoa's economy for decades.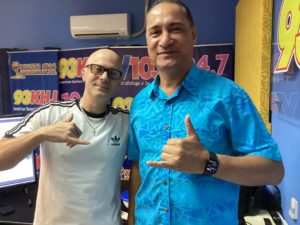 He explains that if the sanctuary plan goes ahead, the area that will be closed off to commercial fishing will increase from 53% of the US Exclusive Economic Zone to 70%.
He says the US tuna fleet is already reeling from the effects of limited fishing days on the high seas and, now, NOAA is extending the area where US purse-seiners that supply the local cannery can not fish.
Play Audio
Members of the public are invited to express their opinions on the sanctuary plan at a public meeting hosted by NOAA from 4 to 6PM tomorrow, Wednesday, at the Tauese P. Sunia Ocean Center.
There is an option to attend virtually as well. Register here: https://register.gotowebinar.com/register/5847053733658211157
Comments may be made in-person, written, or submitted online via
Regulations.gov
through June 2.