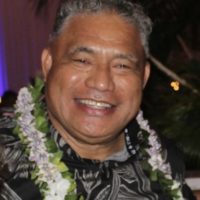 The Department of Health  (DOH) hopes to get plans for a drug rehabilitation center off the ground in the coming weeks.
Director of Health Motusa Tuileama Nua says, the close to $24 million center will be built at the former ASG housing site at Lions Park, and will be funded with ARPA money.
He says, the hiring of personnel and who will be in charge of the construction should be completed soon.
The drug rehabilitation center will be part of DOH's Behavioral Health Services.
Senator Soliai Tuipine recently highlighted the urgent need for a drug rehabilitation center, pointing out that drug use in the territory has become widespread in every village.
He said, sending drug users to jail is not curing addiction and it's imperative that the government establish a place where users can get treatment.