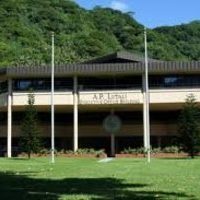 Treasury is releasing the second batch of tax refund checks next Tuesday, March 21st.
The second batch will include refunds for those who filed from February 2nd to February 7th.
The total amount of this batch is $2.9 million and covers 936 taxpayers.
Local checks total $847,215; Additional Child Tax Credit checks amount to $976,045,000; while Earned Income Tax Credit checks total $1.1 million.
Treasurer Malemo Tausaga says that the refunds will be disbursed through bank direct deposits, Post Office mailboxes and at the Disbursing Office.
When the first batch of refunds was released last week, none of the checks were distributed through the Post Office. Only through direct deposit and the Disbursing Office.