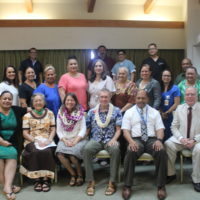 Tears were shed at a farewell luncheon Wednesday for one of the LDS missionary volunteer doctors at the LBJ Hospital and her husband.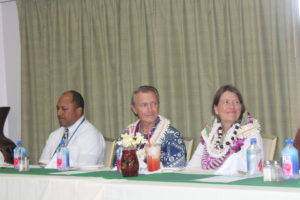 Gynecologist Dr. Audrey Tarr is the only one of the LDS volunteer doctors who isn't retired, but still accepted a mission to come and take care of the health of women in American Samoa.
While the LDS missions are for 18 months, Dr. Tarr and her husband Elder David, are returning home early because of family reasons.
The farewell for the Tarrs was attended by Lt. Governor Talauega Eleasalo, Chairman of the LBJ Board, Dr. Malouamaua Tuiolosega, Vice Chair Dr. Jean Anderson and Board member Fonoti Jessop, Acting CEO Dr. Akapusi  Ledua and several doctors.
Also present was Elder Vince Haleck who played a pivotal role in getting approval from the LDS President and Quorum of 12 for the LDS volunteer medical mission at LBJ. Some of Dr. Tarr's patients also attended.
Speaking on behalf of the LBJ Hospital, Acting CEO Dr. Ledua said, the territory has been blessed with Dr. and Elder Tarr.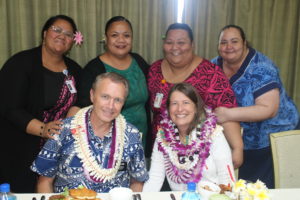 Play Audio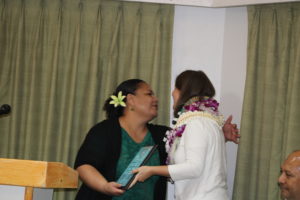 Dr. Tarr said, her mission here was a calling from God and she's grateful that she has been able to help her sisters in American Samoa.
Play Audio
Dr. Tarr has assured patients that she will follow up their cases remotely from Oregon. Elder Vince Haleck also extended thanks to Dr. and Elder Tarr, and spoke about the LDS medical mission.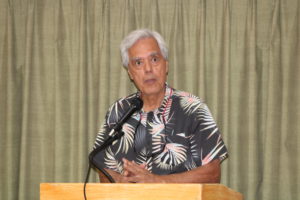 Play Audiovince-LDS