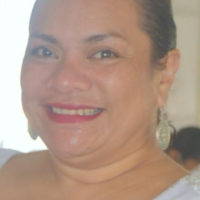 A doctor, who was a passenger on board the cruise ship, "Celebrity Eclipse," that docked here on Jan. 20 have praised the ER staff at LBJ—one doctor, in particular, for the professional and kind care his wife received.
Writing from New Zealand, the doctor—whose identity was redacted in a Facebook post—said that his wife was brought to the LBJ ER with marked physical symptoms of agoraphobia/anxiety.
He said, his wife had already been seen by "an unhelpful ship's doctor," so they went to the LBJ for review and treatment.
The traveler wrote, "It was obvious that the ER was busy, and yet we were treated courteously and kindly, without any rush, by every staff member, from the reception clerk and orderlies/security to the cashier, nurses, pharmacy team, RTs and doctor. With our ship due to leave Pago Pago within 3 hours, everybody was very helpful in prioritizing us. However, I would like to single out Dr. Olita Laititi, who deserves special mention.
"As a doctor myself, I understand how stressful working in a busy ER environment can be, particularly when presented with an overseas patient with no previous medical documentation available. Olita made a huge impression on me as being a very calming, extremely professional and super helpful person and doctor. She took a thorough history, included myself in the discussion at just the right time, ordered very appropriate investigations, and treated my wife with the utmost empathy and care throughout the whole process."
The doctor said, "We felt so well looked after. I truly cannot think of a more perfectly conducted consult. To have such a caring and highly skilled doctor […] medically, as well as in terms of communication skills, must be a huge asset for your hospital."
He concluded, "I would like to extend our deepest gratitude to all staff involved with my wife's visit, and in particular Olita, and also the pharmacist who was so helpful with the medications that Olita prescribed."